Ha Giang: Tam Giac Mach flower festival 2015 to come
To promote image of Dong Van Karst Plateau Geopark and honor the outstanding values of karst plateau, Tam Giac Mach flower festival 2015 will be held from 12 to 15 November in Ha Giang Province.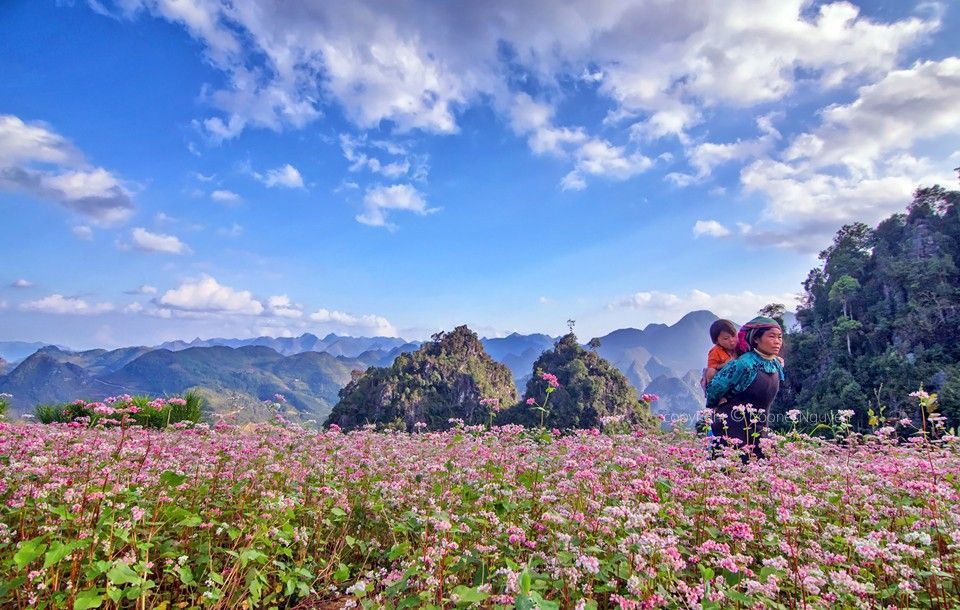 The opening ceremony will take place at 8pm on 12 November 2015 at Dong Van District Stadium.
According to the Organizing Board, the preparation for the festival has been finished to welcome visitors. Accordingly, the stage decoration, lighting, sound, art performance program in the opening ceremony have been well prepared. Tam Giac Mach flower plantation in 4 districts of Dong Van, Quan Ba, Yen Minh, Meo Vac has been done as scheduled.
Tourist maps have been placed at information centers and crossroads to guide visitors. Service suppliers such as restaurants, hotels, motels have committed to stabilize the price during the festival. Authorities have also focused on ensuring safety and security for visitors, building friendly and hospitable tourism environment. 
In addition, from 30 October, Ha Giang Province Tourism Association also prepared 160 tents with blankets in Dong Van district's Continuing Education Center to provide 800-1000 accommodations with toilet, entertainment space, dining locations… for visitors. According to Ha Giang's Department of Culture, Sports and Tourism, in 10 months of 2015, the province attracted 610,764 tourist arrivals, of which international arrivals were 129,289, domestic arrivals were 401,475; tourism receipts reached VND 591 billion. In the remaining months of the year, the number of visitors to Ha Giang is expected to increase when Tam Giac Mach flowers bloom and the festival is coming.
Source : Vietnam Administration of Tourism